The sagras: food & wine events in Piemonte
Find out about food & wine festivals of the most gourmet Italian region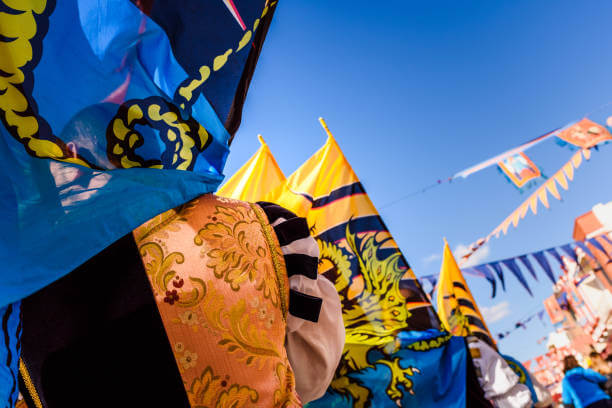 During the year many foodie events take place in Piemonte; especially in summer time, which is considered  the season of the sagras: manifestations to honor the many types of traditional foods, dishes and wines.
It may be the Barbera wine, the Fat ox National fair of Carrù, the Tonda Gentile hazelnut from Alta Langa, or the famous Agnolotti del Plin pasta; numerous products are subject of this honor.
"To truly enjoy this land you can't miss one of the many white truffle celebration and festivals."
It is the royal gem of the typical Piedmontese cuisine.
The most famous one is the white truffle fair of Alba celebrated in October and November but there are also smaller white truffle festivals in Montiglio Monferrato, Moncalvo, Montechiaro d'Asti, Canelli, Vezza d'Alba and many others. 
Piedmont is plenty of different other delicacies such as the typical Bagna Caöda, a hot dish made from garlic and anchovies, originating during the 16th century. The dish is served and consumed in a manner similar to fondue sometimes as an appetizer, with raw or cooked vegetables typically used to dip into. Its main celebration takes place in the small municipality of Faule, in the province of Cuneo, every year on the second weekend of October. 
Other food and wine festivals to not be missed in this region are:
Slow Food Salone del Gusto and Terra Madre

, October, Turin (every other year);

Fair wine

, October, Turin;

Cioccolatò

, November, Turin;

Fat ox National fair, December, Moncalvo and Carrù;
Carmagnola pepper festival

, August-September, Carmagnola;

Slow Food Cheese festival

, September, Bra (every other year);

Honey and wine fair

, September, Montà d'Alba;

Strawberry festival

, May-June, Sommariva Perno;

Di Cortile in Cortile Barbera wine festival

, May, Castagnole delle Lanze;

Hazelnut festival

, August, Cortemilia;

Rice and Laughter

, June, Vercelli;

Vinum

, April-May, Alba;

Asti horse palio

, September, Asti;

Coazzolo Cougnà festival

, October, Coazzolo;

Monforte jazz festival

, July, Monforte d'Alba;

Collisioni Music festival

, July, Barolo.
Are you ready to meet local producers and jump on a Piedmont's street food and wine Sagra? Follow our tips and start planning your itinerary with us today!!