Piedmont: the new undiscovered Tuscany you didn't know about!
A gastronomic paradise of the Bel Paese for food lovers, dotted with vineyards, ancient villages and medieval castles.
Planning a trip to Italy isn't an easy task, especially if it's your first time in the Belpaese. Perhaps you have already seen Italy's big tourist destinations like Tuscany, Venice, Rome, Cinque Terre and Amalfi Coast and you are excited to see and discover something new, some hidden gems off the tourist track and more authentic experiences; then enter Piedmont! Described from many as "Tuscany without the crowds", this region, located in northwest Italy, will definitely meet your expectations and more. Piedmont is surrounded on three sides by the Alps and borders Switzerland and France, with its charming capital: Turin, Latin Augusta Taurinorum, a city plenty of history and cultural heritage, that, once, was Italy's capital; located on the Po river, near its junction with the Sangone, Dora Riparia, and Stura di Lanzo rivers.
"The region has successfully managed to remain under many travelers' radars, though wine connoisseurs and real food nerds have known about it for ages"
Piedmont (pronounced Piemonte in Italian) is, according to some locals, how Tuscany used to be; while there are several regions that many will argue have the best wine and food combinations, there is no doubt that Piedmont brings together these two better than any other region.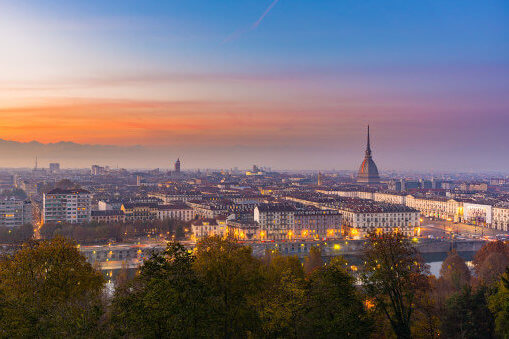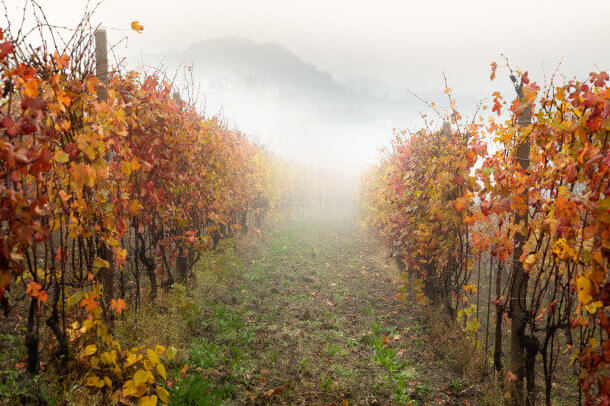 Named a UNESCO World Heritage site, the Langhe area has vineyards that produce Italy's best-known tannic red wines: Barolo and Barbaresco, from Nebbiolo grapes. Other important areas of wine production here are: Roero, with the Arneis, a light floral white wine and Monferrato, where the Barbera is the Queen, but also other indigenous varieties such as Dolcetto, Grignolino and Ruchè.
The fertile calcareous soil and unique geography of this region produces some of the world's best food delicacies such as Risotto rice, Porcini mushrooms, Toma and Gorgonzola cheese, Tonda Gentile Hazelnut, the famous White Truffle of Alba and many others (the list would be endless!).
What is truly special about the dining locals here is that there are so many first-rate establishments, ranging from humble Trattorie and Osterie, where you can eat very well for moderate pricing, all the way up to Michelin-starred Ristoranti, that are among the critically acclaimed in the world; meaning that wherever you choose to seat up and let your taste buds roll into a journey full of flavor and excitement, you will not be disappointed!. It's not accidental, indeed, that the Slow Food movement, which is preserving Italian and international local food traditions, was birthed in the region in the town of Bra, known for hosting the biennial International Cheese Festival.
Don't panic, it's not uncommon that after reading this, your mouth is watering and you are already thinking about packing your bags and taking a vacation to Piedmont! And here we are; whether you are dreaming an exclusive Italian wine tour, traditional Piedmontese cookery class, a real white truffle hunt, a horseback riding experience through the countryside, a VIP hot-air balloon or helicopter flight and many other activities we are here to help you customize your dream vacation and let you dive into the 'real' Dolce Vita and its premium enogastronomy. SALUTE!